technoslaughter
This user hasn't shared any profile information
Posts by technoslaughter
A youtube is worth 1000000 words so watch and learn.
A woman needs 10 nonsexual touches a day from her partner. That's all. Kino is how you start her off to asking for heavy sexual kino. I got led to this by one of my facebook friends Tanja Diamond, one of the top Tantra experts in the hemisphere.
Artisan was at the PUA world summit and presented this product and I had a chance to review it and use some of the texts, and it is amazing how well it works. GO HERE to check it out. Very well worth it!!!
If you don't like reading lots of stuff, Click here to hear and download a short clip of audio on the product, enter email if you want the full 30 minute version. But it disappears 11am today!!! http://masterpickupartists.com/notouchorgasm.html
Guys,
As you know me and Dionysus, with a huge jump start from our friend Cliff, have been hypnotizing women for more than a year now. We truly thank Cliff and David Shade for introducing us to this ability. That's why every year that David Shade puts on a live conference in Vegas me and him have been itching and chomping at the bit to get in on the conference. Well we have been shellacked by price and by logistics and have never made it. Dionysus actually had his exotic dancer ex girlfriend ready to join him at the conference as well.
Well we were QUITE happy to hear they were putting this year's conference on DVD. Very similar to "Mind of mystery" this is like a seminar in a set so you don't have to deal with the travel and logistics. I am endorsing this product, but you must know I do get a commission if you purchase from my link. But I would endorse without that commission either. I have watched the bonus video of Mark Cunningham hypnotizing a woman to orgasm and using the word "Pleasure" to make streams of pleasure shoot through her body without even touching her. It is good stuff that you can just copy and do for a woman that is suggestible. Mark Cunningham rarely joint-teaches. You can see him in some of Ross Jeffries' earlier stuff and he does hypnosis to make you a better pua/speed seducer. However he is more known for his crazy stories about what he has done with and to women with hypnosis. Personally I believe he has crossed some ethical lines at times, but his instruction can be used in an ethical manner.
It's one of the skills I pride myself on, and has made me more natural in field. Imagine a woman attempting to test you and your "manliness" by questioning you or putting up blocks, but in the back of your mind you know with every test she is getting further and further from experiencing YOU and your ability to make her orgasm on vocal command. Or on visual command from across the room. Some of you have witnessed me doing just that. Some of you have noticed my pivots in the bootcamp sitting in on the hypnotic orgasms lecture actually thinking about it as I teach it. yeah. It's that powerful.
THIS IS NOT A PICKUP PRODUCT. This is a training product for you to use on the actual women you are already dating/sleeping with. If you still have a hard time opening sets, or if you have yet to experience a long term relationship, you may not want to learn this stuff yet. take a bootcamp or learn basic game first. But if you are ready to take on the next steps in your training to master social artist, this is the way to go.
Just ask viral. I just broke up with one of my 23 year old ladies (I'm 40) and she keeps texting me trying to come over to my house. At least 4 texts while him and me were eating at Ruckus tonight. We have dated for more than 8 months now and the hypnotic orgasms continue to make her come back. My other LTR just put "In a relationship" on her status but facebook messaged me to make sure I would still be her "Buddy" while she was in the relationship. She just enjoys the fact I can make her build up orgasm with the snap of my fingers and make her come by imitating a gun with my hand and pulling the trigger.
David Shade is one of the featured gurus in "The Game" and was in the deleted chapter. He is also featured in stylelife conferences. Now I have to warn you. These guys are weird looking. But they get women off with their voices alone and have done so for years. I am just in my infancy. I can teach you to hypnotize your women with their consent of course. But I can't help you in the bedroom with this stuff. (That would just be weird and will cost you an arm and a leg to watch that shit). But you could very well share this product with your woman. (You would be amazed how many couples come to these seminars) Here is their official email. But once again the link for my connection to the product is http://masterpickupartists.com/notouchorgasm.html
___________________________________-
When: Pre-Launch – BEFORE Nov 9.
Subject: Braingasm? For real?
Subject: She can think herself off
———
I recently saw something that shocked me.
It was a science article that said women can "think
themselves off" — induce orgasm without any physical
stimulation
I read it twice to be sure I got it right.
Rutgers psychologist Barry Komisaruk, a pioneer of
neuroscientific sexual studies on the female orgasm,
revealed what science now knows to be true about the
ultimate in female pleasures.
Woman can THINK about you-know-what and have a bona fide
BIG "O".
How cool is that?
And then it hit me… my friend David Shade has been
saying this was possible for years. David teaches men
how to be Masterful Lovers.
David likes to say "For a woman, sexuality is
completely mental".
David also teaches men how to give women Incredible
Pleasure by only using your voice. No touch what so
ever.
And her 'explosion' can be triggered by a single word!
Seems crazy right?
But here are top scientists saying women can think
themselves off! (One of David's techniques is called
ThinkOff, he says it's his secret weapon)
I contacted David about this and asked how I could
understand this better so I could explain it to you.
Turns out David had just the thing.
David said the best way to understand how a woman can
think herself off, is to understand how Stage Hypnotists
can give women instant orgasms.
Hypnotists have been giving women 'touch-less' climaxes
for years. And instant orgasms are common in Las Vegas
stage hypnosis shows. (Stage Hypnotists are also quite
popular with the ladies.)
Anyway, by understanding hypnosis, you can understand
how it's possible for a woman to climax merely by
thinking about it. Or to do it on the hypnotist's
command!
David has an audio about hypnosis and orgasms for you.
It's from an interview he did with Mark Cunningham, the
Renegade Hypnotist. Mark taught David Stage Hypnosis
years ago.
As Mark says, "The key is, there is that part inside a
woman's mind who is capable of infinite positive
pleasurable response. It is always active.
So you aren't actually going in and making her have that
orgasm. You are unlocking, unleashing and directing
that which already exists. But you have to know how to
access the subconscious mind."
Hypnosis is the fastest way to access the subconscious
mind.
Discover why on this free audio with David Shade & Mark
Cunningham. It's only 7 minutes long.
http://masterpickupartists.com/notouchorgasm.html
Regards,
Tech
P.S. This audio will only be available until November
9, 11am. Go check it out now.
http://masterpickupartists.com/notouchorgasm.html
If you want some continuous teaching on the subject, I have started the blog No touch orgasm
If you purchase the lecture on Photograph reading over the next 3 days, you get a free mp3 on having awesome first dates from Carols Xuma! Just click the "Photograph Forensics" Udemy frame to the right of this page and it will take you to the purchase site to pay 15 dollars to view the lectures. Here's the offer: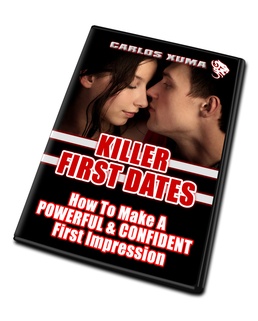 "Downloadable CD – Killer First Dates: How To Make A Powerful & Confident First Impression "
by Carlos Xuma (Value $39.97… Yours Free)


Carlos Xuma is the creator of the Alpha Man programs and is recognized as one of the top authorties in the world for building confidence, inner game and teaching men how to live authentically so that women want you and men want to BE you. He is a sage when it comes to "REAL game." This audio will teach you how to not only survive that critical first meeting, but to make a lasting impression so she can't wait for a second date.
You have the weekend to make the purchase and get the cd. 15 dollars to get something worth 39.97. Not bad. I may also throw in a bonus for you on top of that 🙂

Above is the links to my best lecture (In my honest opinion) Because it is the newest, freshest thing out there in pick up, again IMHO. And it works instantly to improve your game.
It is with great pride that I present to you the lecture I did at the September 2010 PUA World Summit, Photoreading for PUA's! Photograph forensics was my baby and idea that I have cultivated over the last 2 years with my students and time and again this skill has proven to be gold in field. Imagine being in field and in an instant having information that tells you exactly where you are at in a sarge, just from the usual photographs that are taken at events with photographers, cellphones, or your own digital camera. You could see yourself in the picture, analyze it immediately and knowing exactly what you have to do to complete your sarge.
Are you lost when you are infield? Do you still find it hard to know when women are attracted to you and when they aren't? Do you have terrible wingmen that don't tell you when they see women giving you attention, proximity, and ioi's? Have you learned later in the evening or days later that a woman you had sarged was totally into you and you missed the signals? Do you see absolutely NOTHING in your photographs to give you a clue what to do next when talking or interacting with women?
The photoreading routine can change all that and will take only a brief moment to teach you.
I have taught this ability to all of my students in bootcamps and at our famous reunions… and the results have been golden for me and them. The guys have seen and found women that find them attractive without having to guess or search for ioi's. They immediately see the subconscious communications the women are giving that state whether they are attracted or not, and how much attraction they feel. And it's all right in front of them in these photographs.
Let me give you an example. One of my students at a bootcamp showed me his facebook photos, which is one of my bootcamp exercises. Using photograph forensics, we identified SEVENTY FIVE women who were showing him deep attraction… and he just didn't know it. I told him to pick one of the women he liked. He did. The 3rd day of the bootcamp instead of sarging at a club like most bootcamps, he invited her out and took her to an event. I coached him through his cellphone, and he had sex with her 4 days later after a long dry spell. They are still in a long-term relationship.
In this lecture I will show you how my students and I have been using photographs to better our games exponentially. But be forewarned. You may not WANT TO SEE THIS LECTURE. Because it is another level of the matrix. Once you see this lecture you will NEVER look at a photograph the same again and you will have knowledge not many people in this world have. You will find it hard, really hard, to look at a photograph the way you used to. Imagine having the knowledge and information you need to complete a sarge to the close instantaneously, without the need for recording devices or video camera, a guru, nor a wingman. All you need is your eyes, your observation, and the tools I give you in this lecture.
Find out why this was the ONLY lecture that the audience requested be repeated during the PUA World Summit, 2010 for reason of content. AND IT WILL NOT BE IN THE EVENT's DVD's!
Click here to see the lecture. The fee of 15 dollars is to offset the cost of camtasia studio, which I needed to get to make the lecture for you. If I make a profit, a portion of the proceeds goes to the domestic violence shelter whose CEO taught me the basics of photoreading for domestic violence. Thanks and I hope you enjoy and benefit from this skill as much as I have.
Go to this link to start right away. http://www.udemy.com/photograph-forensics-reading-photographs-for-infield-mastery-for-the-pickup-artist-social-artist/
Technoslaughter
technoslaughter's RSS Feed